PREMIUM OFFICE KANDA
PREMIUM OFFICE Kanda is located in Kanda, Chiyoda-ku, a popular business area and just a moment's walk from two subway stations. The location is also within 10 minutes' walk from five other train stations of multiple lines with direct access to other major train stations.
While located in the heart of the business district, Chiyoda-ku, Kandasudacho is also close to long-established shops from the Edo period. Discover your own PREMIUM OFFICE in this, the heart of Tokyo.
If the photo is different from the actual condition, the current condition will be given priority.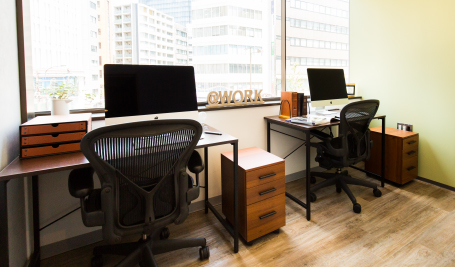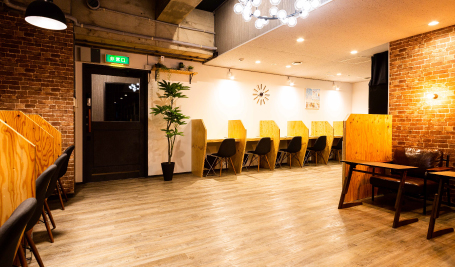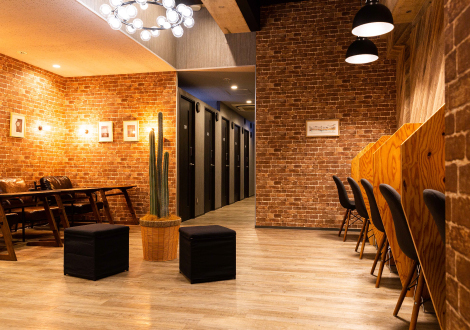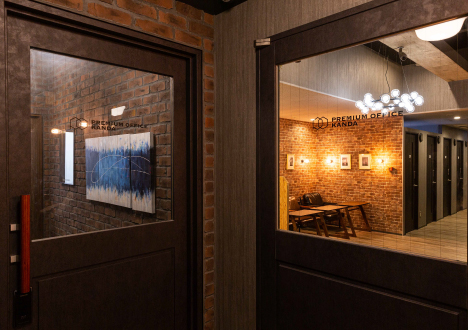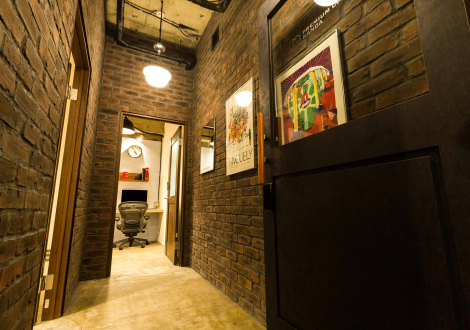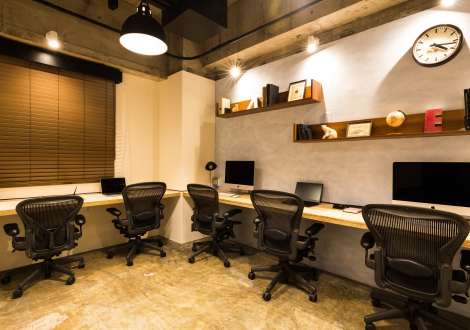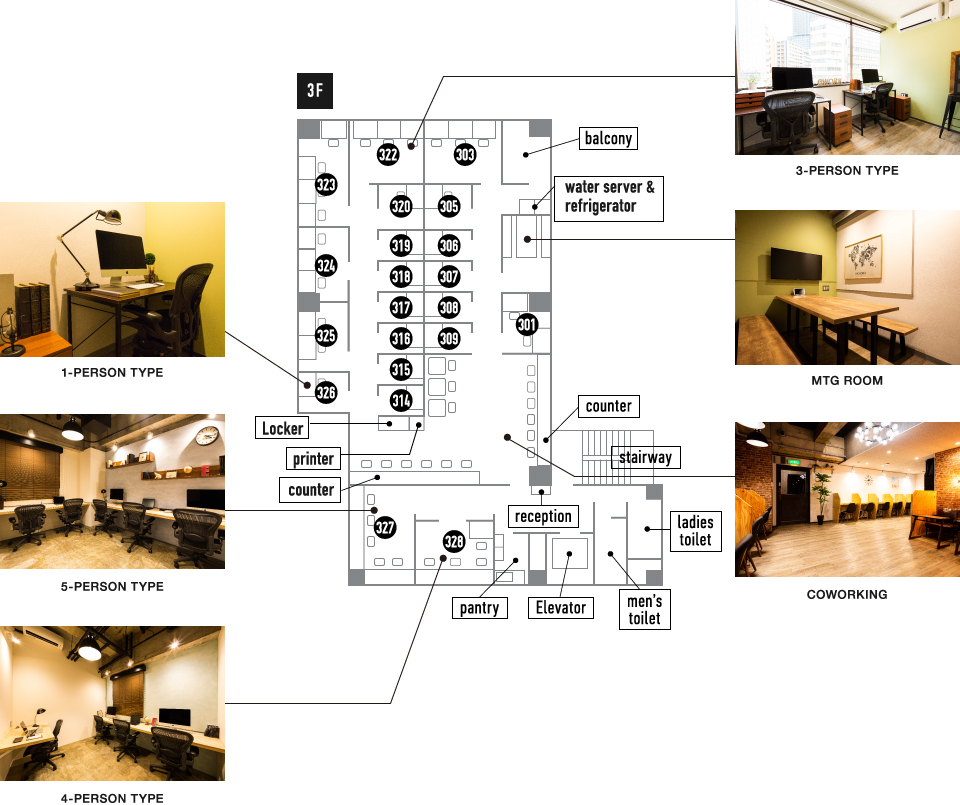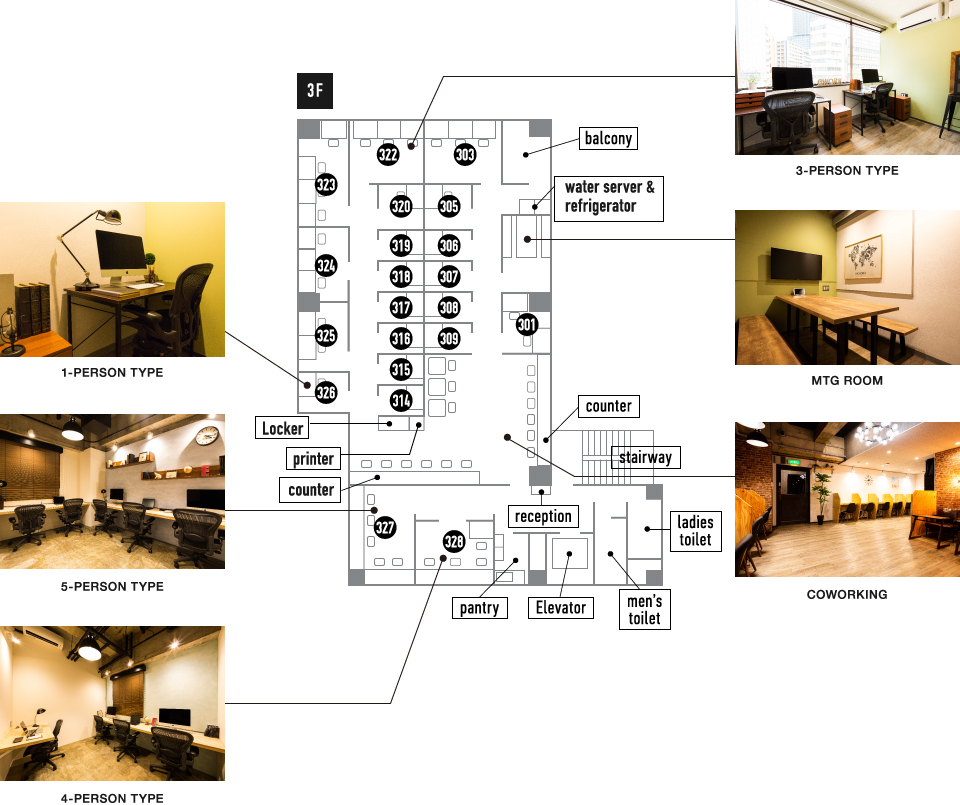 Free wireless Wi-Fi + Free wired LAN

Each room has its own personal Wi-Fi that you can use free of charge. If you require more data capacity and faster connectivity, we also offer a stress-free wired LAN free of charge.

Free printer at time of contract

Please select the printer of your choice from the list. This will be presented to you at the time of contract.

Double security

The building entrance and each room are equipped with a secure passcode-operated security system. The passcode for each room can be changed at your discretion, allowing for the safe handling of confidential information.

Surveillance cameras

For added security, the property is also fitted with surveillance cameras to help prevent unauthorized access and unwanted visitors.

Conference room

PREMIUM OFFICE KANDA has a conference room with a capacity to seat six people. This is available for use to hold important meetings. Bookings are essential. Fees for the use of the conference room start from 500yen/30 minutes.

Large-screen monitor (free)

The conference room is fitted with a large-screen monitor. It can also be hooked up to personal computers and other devices to enable more productive meetings.

Personal mail box

PREMIUM OFFICE KANDA offers you your own personal mail box. It also has courier delivery box that you can use to receive courier deliveries when you are out of the office.

Courier delivery box

PREMIUM OFFICE KANDA offers you your own personal mail box. It also has courier delivery box that you can use to receive courier deliveries when you are out of the office.

Water server (free)

We also provide a water server that supplies hot and cold water, ideal for coffee breaks and taking time out from work.

Office Glico (charges apply)

Office Glico provides a range of snacks, beverages and ice cream all for the price of 100 yen each.

Service exclusive to PREMIUM OFFICE KANDA hanare

PREMIUM OFFICE KANDA hanare also offers your own multi-function color printer and telephone lines. These come with Herman Miller chairs, clock and art posters so that you can get on with business as soon as you move in. (Charges apply for use of the multi-function printer and telephone lines.)
ACCESS
Enlarge map
PREMIUM OFFICE KANDA
Awajichoekimae Bld. 3F, 1-2-7, Kandasudacho, Chiyoda-ku, Tokyo, 101-0041 Japan
Located at the intersection to Awajicho facing Yasukuni Avenue.
Just a short walk from Awajicho Station on the Marunouchi Line and Ogawamachi Station on the Toei Shinjuku Line!
Also within 10mins walking distance from 5 other train lines.
Make an inquiry
・2mins walk to Shin-ochanomizu Station on the Chiyoda Line
・4mins walk to Kanda Station on the Ginza Line
・7mins walk to JR Kanda Station
・8mins walk to JR Akihabara Station
・9mins walk to Akihabara Station on the Hibiya Line

 PREMIUM OFFICE KANDA is conveniently located with direct access to major train stations without the hassle of changing trains.
・3mins on the Marunouchi Line to Tokyo Station
・11mins on the Toei Shinjuku Line to Shinjuku Station
・13mins on the Marunouchi Line to Ikebukuro Station
・13mins on the Yamanote Line to Shinagawa Station
・22mins on the Ginza Line to Shibuya Station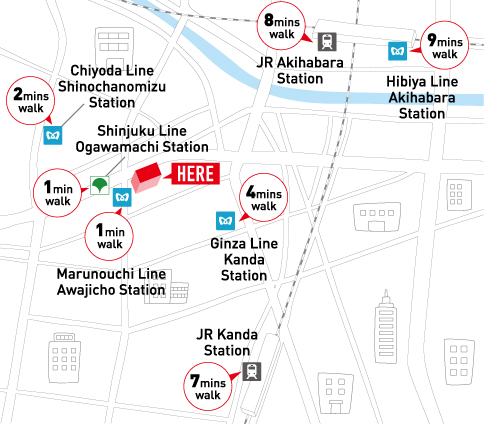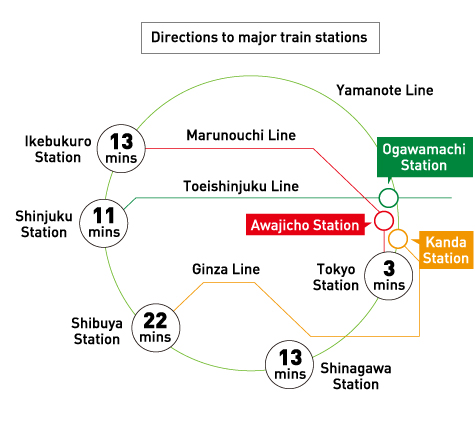 SURROUDING AREA
Guide to surrounding area
PREMIUM OFFICE KANDA is located close to a large number of business oriented facilities, including a variety of banks and business service centers. It is also close to a number of convenience stores, cafes and restaurants so you will never have to worry about what to have for lunch or dinner. You can also enjoy shopping in the newly redeveloped Manseibashi area and the electronic district of Akihabara after work.
Mizuho Bank

Sumitomo Mitsui Bank

Resona Bank

Post Office

kinko's

WATERRAS

Spa Sento EDOYU

FamilyMart + Drug Store Higuchi

mAAch ecute

STARBUCKS COFFEE

Kanda Yabu Soba

Monkfish Cuisine Isegen

Chicken Sukiyaki Botan

Kanda River

Akihabara